So this is the
Napa
Valley Wine Train. It ended up being a lot of fun even though it was a bit long (3.5 hours with little children.) The kids were very excited to ride on a train. We got to go in the
neato
observation deck that you see in the picture below.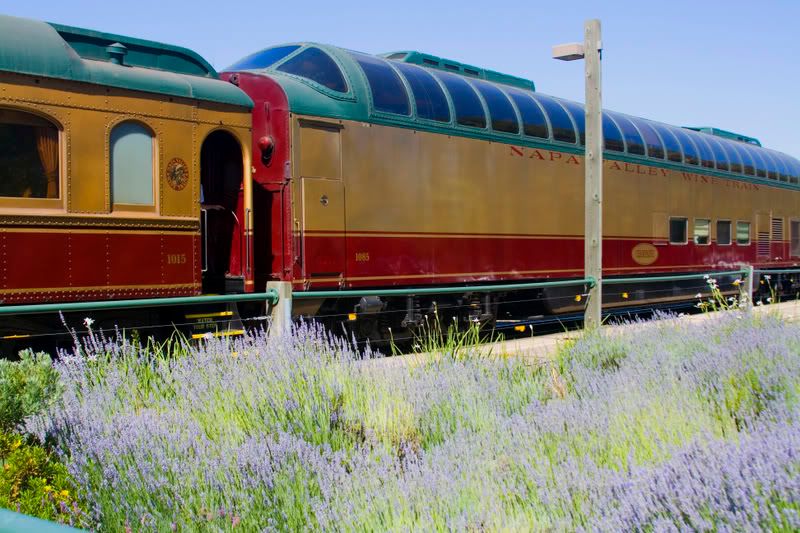 This is all of us getting on the train. Hold your breath....cross your fingers....hopefully the kids will behave.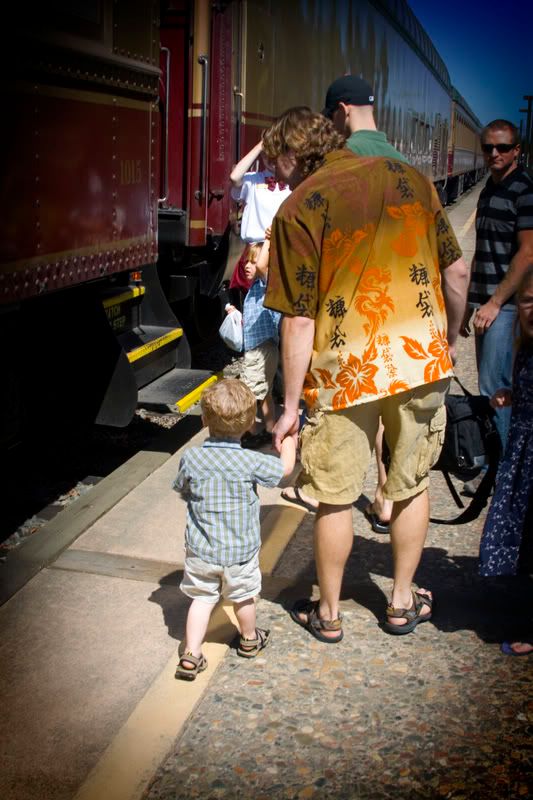 Here's a quick peek at Yours Truly and big daddy. Don't we look nice and relaxed? That's because we were already plowing into the wine.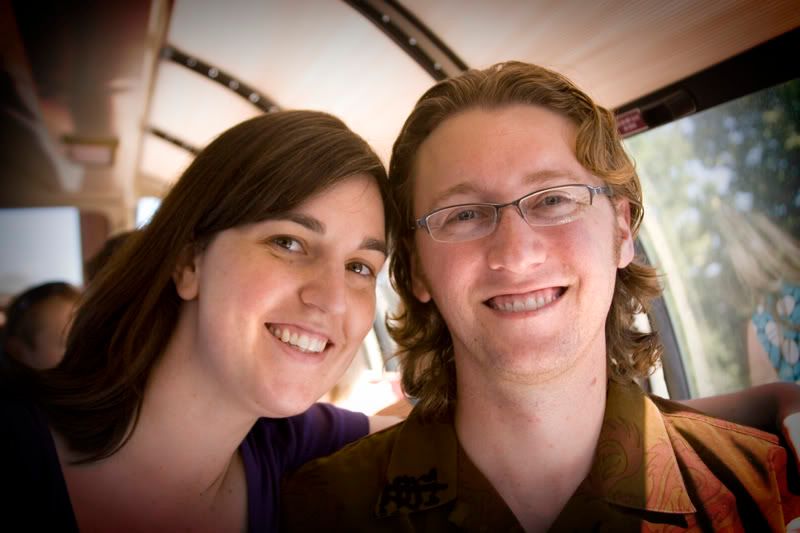 Here's a view from behind the train. It took us all through
Napa
Valley into
Callistoga
. It's quite a beautiful location. I can see why so many couples get married in wine country. It could be very romantic if you have a good baby sitter or a few grandparents on hand.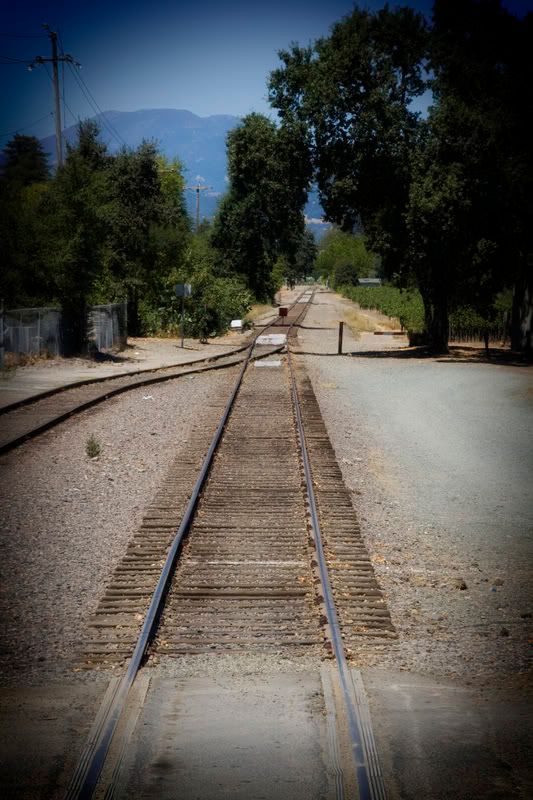 This is one of the cars down below. Isn't it cute? I feel like we stepped into the '40's.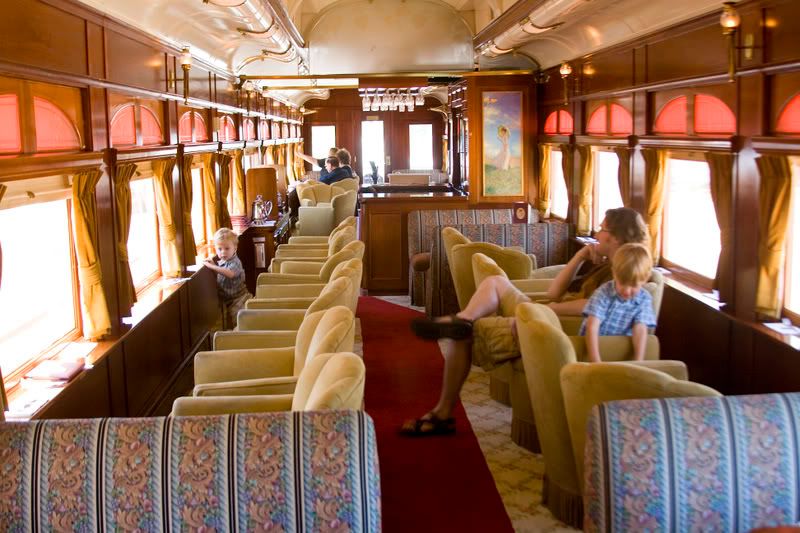 Here's my attempt at an artsy photo. Not too bad eh? The view could have been a little better but what can I say I was jogging after a 2-year-old.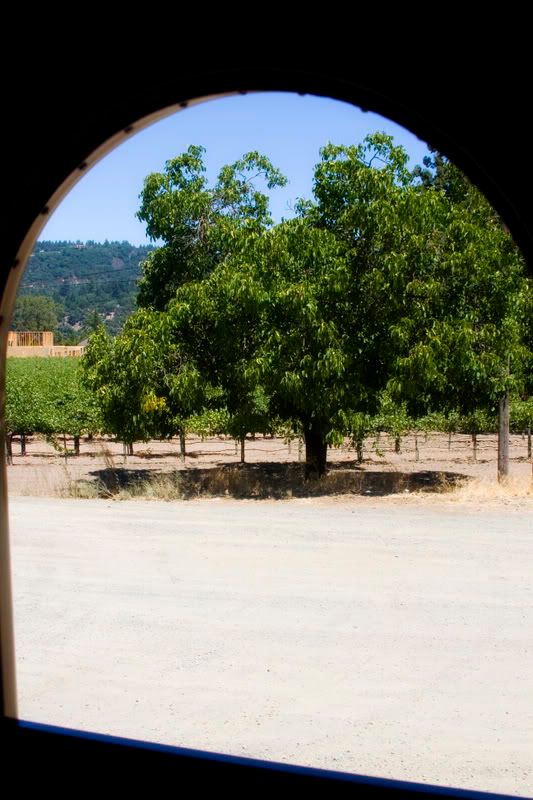 And if you look
closely
, you can see the antique power line. That thing has been there for at least 20 years.
I have to say that the food was exquisite. I didn't eat this particular dish, but it looked good. I took a picture of my meal but it came out blurry. Shortly after I took the photo, I immediately dug in so I could digest a few bites before running after the little nuggets.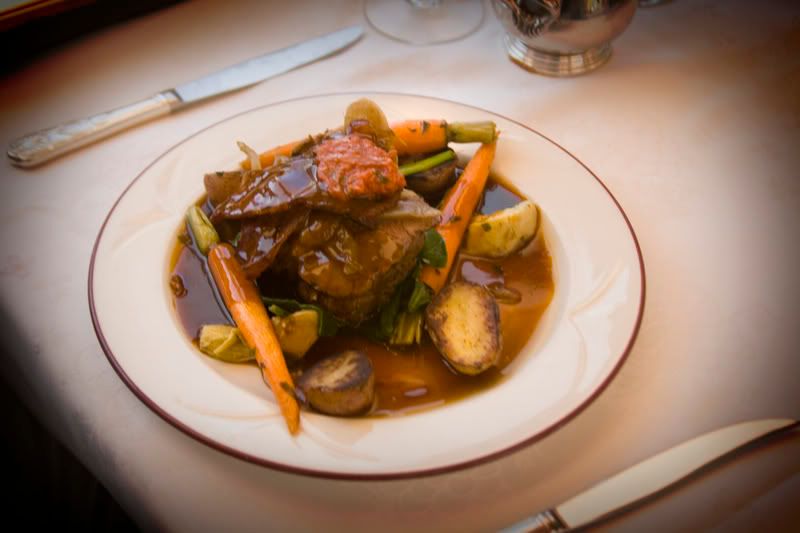 Speaking of the nuggets. Quinn really enjoyed the noodles. This is probably the only picture I managed to snag of him. He was off running up and down the train and laying on the floor playing with his toys.
Here is the Nugget himself on his best behavior. Doesn't he look distinguished?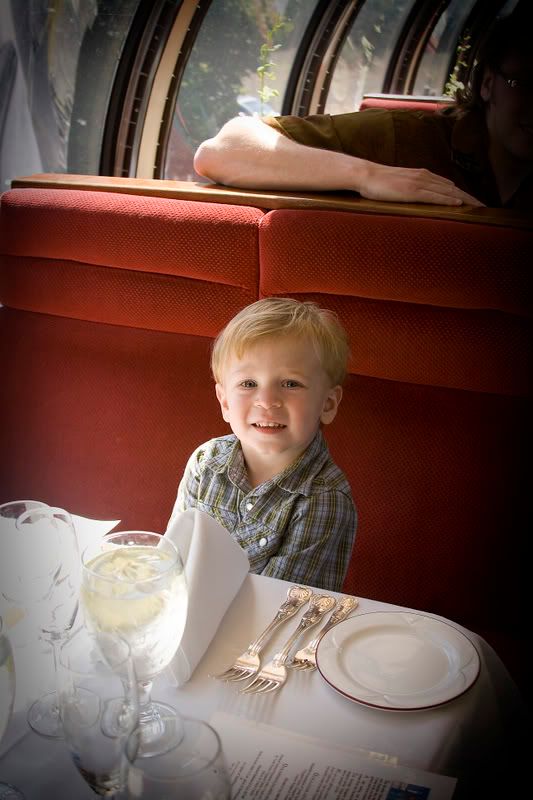 And then you get to view him from the other side and realize he's sitting like this.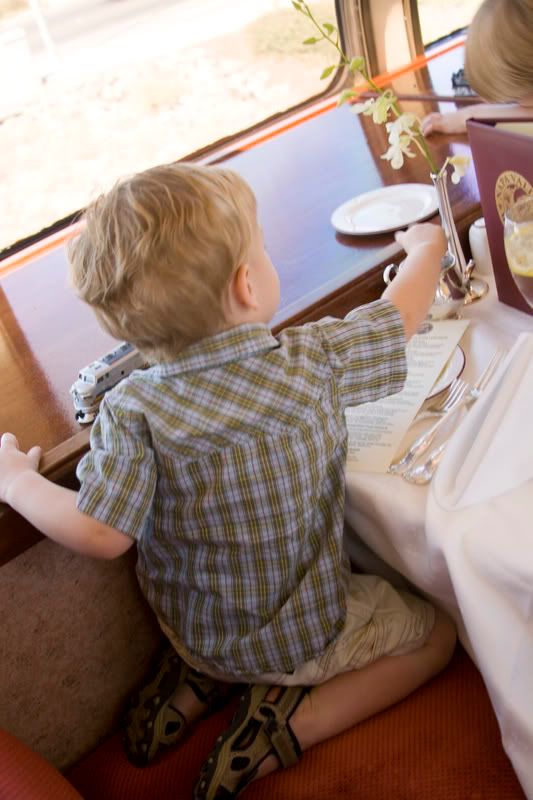 So which fork do you start with??? There's too much silverware on the table. I think I'll start with the knives.
Oh yes, the filled up a Champagne glass for my 2-year-old! Fortunately it was sparkling cider. Seriously though.....how many 2-year-
olds
do you know that can drink out of a champagne glass without spilling?