Mr. Moo continues his vacation at Pop and
Granne's
house. He sent us the following emails...
Chase,
I found Mr. Moo in the orange tree next door. He said he likes the color orange. Having fun!
Love,
Mr. Moo likes salad greens. I'm glad he's eating well. My diet hasn't been that great lately. Maybe Mr. Moo can give me a few pointers.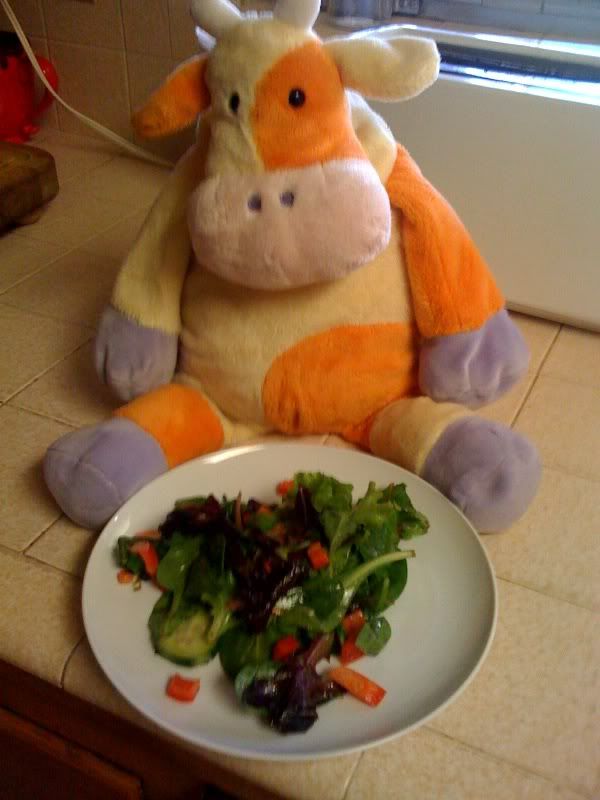 Chase,
At first we
weren't quite sure what this was! Once we got a little closer we realized that Moo had gotten into the

Chistmas

chocolate!!!!!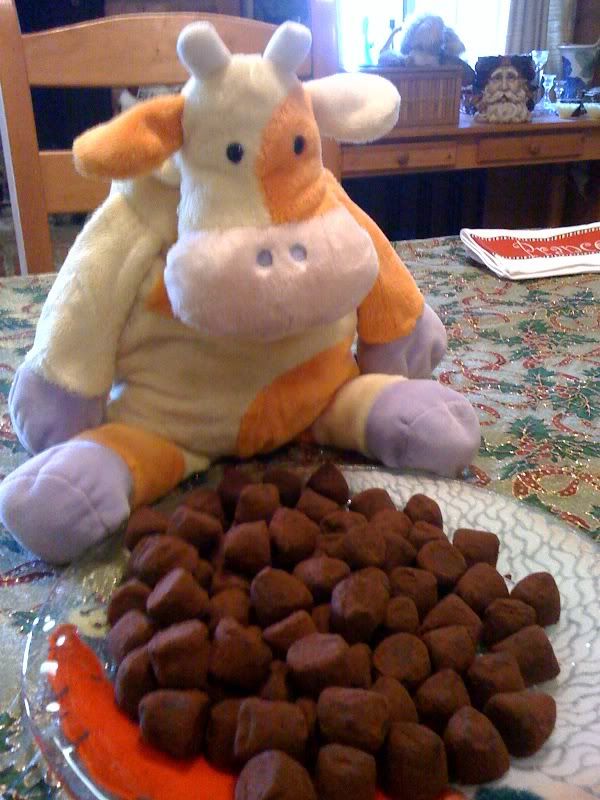 It looks like Mr. Moo also enjoys Starbucks.
Chase,



Granne

didn't understand why I would order Milk at Starbucks. Sure I am a cow and can make my own milk, but I told

Granne

I can't make chocolate milk.

Hee

hee

heee

. She said I am a silly cow.

Love,

Moo
(I should also point out that "Mr. Moo" is a boy and it would be strange if he began lactating. I won't go into that with Chase though.)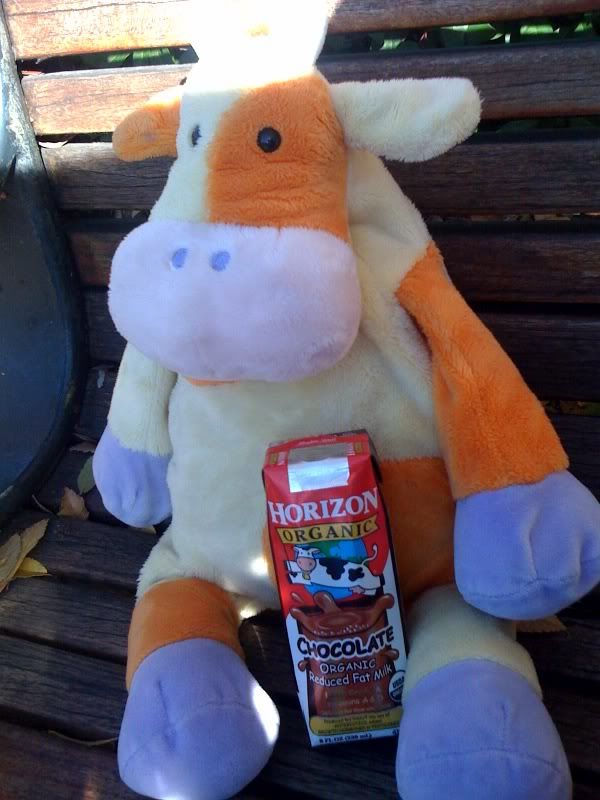 Chase,

Sometimes I get lonely for you while I am on vacation. When this happens, Pop and

Granne

pull up a picture on the computer so I can see your smiling face! It makes me so happy that I can easily close my eyes and sleep. I go to Nanny's Tomorrow.

Night night,

Love, Moo
(Mr. Moo, we feel your pain here too.)
(Don't get too close to the fire....oop.....OH

NOOOOOOOOOO

!!!!!! Mr. Bill!!!!!!!!!!)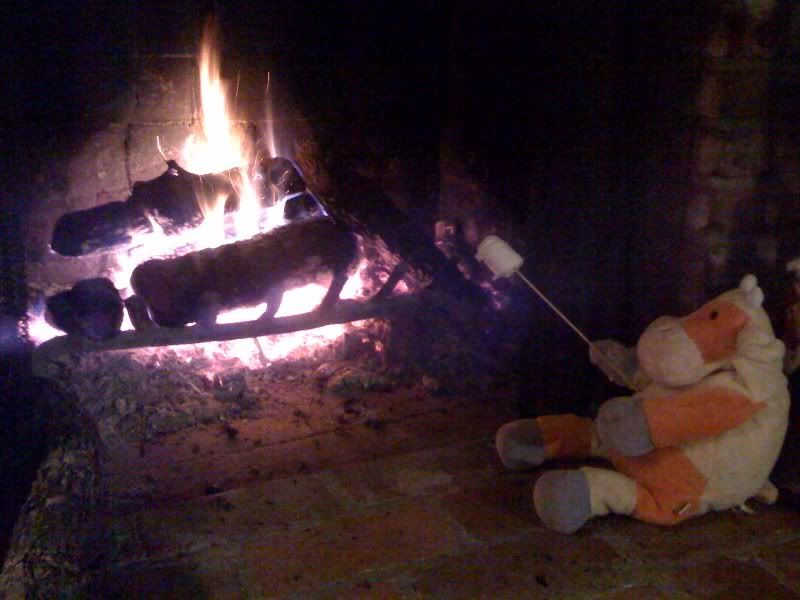 Chase,

I helped

Granne

wrap a present for YOU!!!

Love, Mr. Moo
Hi Chase!

This morning I made hot chocolate sauce with

Granne

. She gave me the recipe.

Love, Mr. Moo
(What? The stuffed cow gets a copy of

Granne's

famous chocolate sauce but we don't???)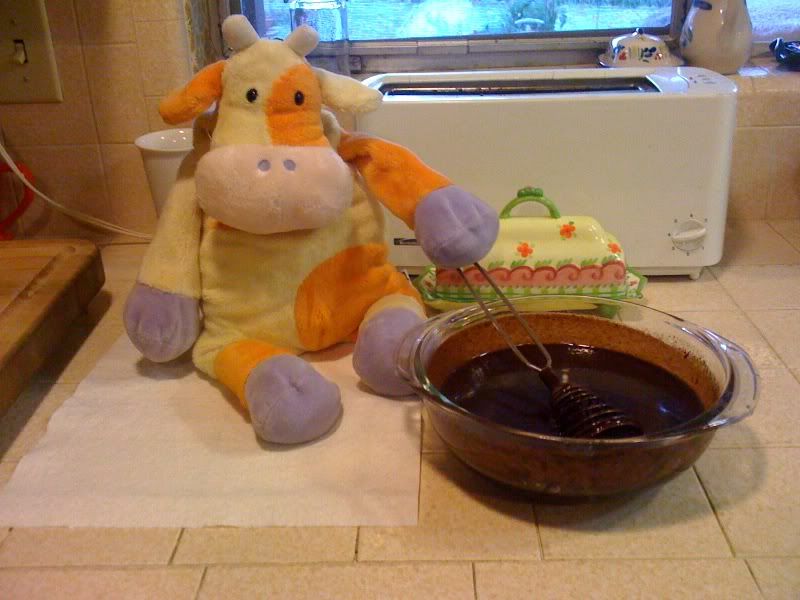 Guess what ! I get to go to work today with

Granne

, but Cinnamon won't get off the warm computer.

Moo
Hi Chase,

I am in the car on the way to Nanny's house. I am so excited I get to see you tomorrow.

Love, Mr. Moo